SUVs - Jeeps
Sport Utilty Vehicles are popular for their rugged good looks and spacious passenger compartments. They have plenty of space for passengers, with lots of room to spare for your gear, whether it's suitcases and golf clubs or backpacks and surfboards. More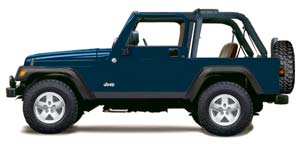 The Jeep Wrangler seems to be the perfect vehicle for island vacations. Utility and style all wrapped into one! They've got a removeable soft top so you can enjoy the warm ocean breezes, and really, they're just fun to drive.
So book early to lock-in a great rate on your Jeep Wrangler or Jeep Grand Cherokee. We also have the Ford Escape available as an alternative Mid-size SUV.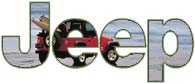 Reserve today and get the vehicle of your choosing.