Aloha! Enjoy a free quote for your Maui rental car. You may even choose a Harley Davidson bike instead of an exotic toy or luxury car: Lamborghini, Ferrari, Hummer, Porsche or custom SUV (Cadillac Escalade). Our on-line store is open 24 hours per day and 7 days per week. We still offer the usual Jeeps and cars at discounted rates. Enjoy the freedom and style of new exotic cars and our easy rental process.
Serving the locations of Kanapali and Lahaina on the island of Maui. Other locations include Honolulu and Waikiki on Oahu and Lihue on Kauai.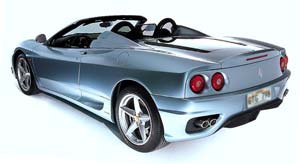 Availability is limited. Please contact us with your request.