Vans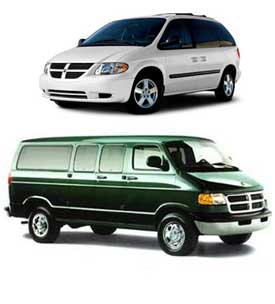 A van is a great way for larger groups to travel together around the islands with freedom and convenience.
Minivans are generally much more car-like to drive, are easier to park, get better gas mileage, while still able to carry up to seven people.
An extended full-size van can carry twelve to fifteen people, and since these vans have lots of headroom, they are easier to get in and out of.
Reserve today and get the
vehicle of your choosing.